Get the hacksaw and electric knife for this step. It's time to get artistic!
Cut the foam creating a rolling shape. You can make small canyons or valleys. Save the scraps and carve them into smaller bumps or rocks. Glue them down with "Base Paste" or white glue.
If you scroll down you will see a picture of a hot wire foam cutter. This is something you can build for under $50.00. You don't have to have it but it works nice if you intend on building a large layout.
---
Go to last step
Go to next step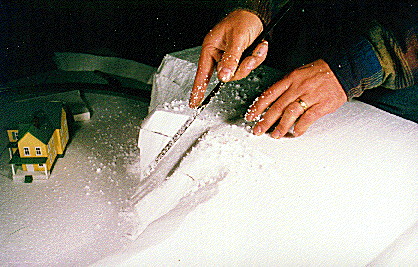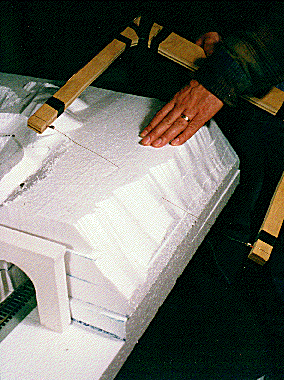 Home