Carefully measure the foam for cutting. Our layout will be 4x5'. Our cut is made 5' from the end.
An electric knife or hack saw blade easily cuts through foam. Don't worry about using your electric knife. The foam will do no damage.
If you use a hacksaw blade, wrap tape around the end you will be holding.
---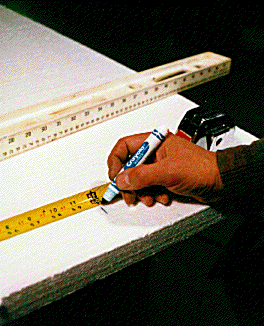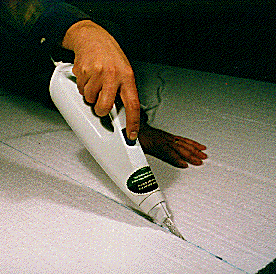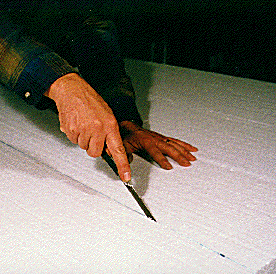 Go to last step Go to next step
Home