Easy Landscaping

This "electronic book" was written as a picture guide for people not familiar with model landscaping and Mountain Modelcraft Products.

Mountain Modelcraft's "Build it Quick!" landscaping system is the simplest, most user freindly way there is to quickly and professionally landscape models.

Click your way through and enjoy!
---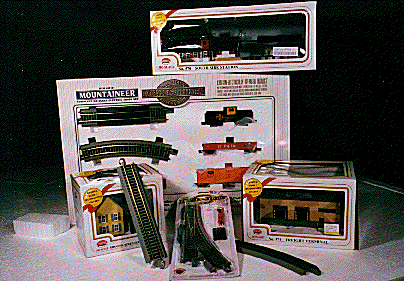 Building a model railroad can be a simple task. Start with a few items and follow our program.
Our set has the popular E-Z track system, We won't need wood or nails, styrofoam will be our light-weight base.
Go to next step
Home